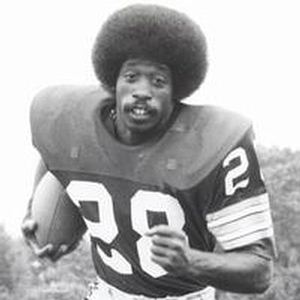 Herb Mul-Key : BETTER Than Invincible
Hollywood has a way of skewering stories. Especially when it comes to leaving out facts. Vince Papale was not some kid who came off the street to make the Philadelphia Eagles in 1976.
Papale, in fact, had played professional football already in 1974 for the Philadelphia Bell of the World Football League.
Papale also did not take part in the open tryouts shown in the movie. He had a private workout.
Maybe the producers of the movie felt these facts might have made the story less impressive, but it should not.
Papale deserves all the credit and success he earns. Making the NFL is extremely hard.
One other fact left out is where Eagles coach Dick Vermeil got his idea of an open tryout from.
Vermeil was the very first special teams coach in NFL history, under the guidance of Hall Of Fame coaches Sid Gillman and George Allen, while with the Los Angeles Rams in 1969. Allen had convinced Gillman of how critical special teams were, thus a now common coaching position was born.
Allen became the head coach of the Washington Redskins in 1971. One of his first moves was proclaiming that he would take every step possible to improve the Redskins. He traded off most of his draft picks for veterans, many of whom had played for him with the Rams and Chicago Bears.
The media dubbed his squad "The Ramskins", and the most famous moniker "The Over The Hill Gang".
Allen also announced to the public that he would hold open tryouts to anyone willing to help the Redskins win. He held the tryouts at Georgetown University.
In that first year, he found one gem in the crowd. Otis Sistrunk, the older brother of Redskins defensive tackle Manny, made it to the teams training camp. Otis Sistrunk was cut before the season began, but ended up making the Oakland Raiders the next season. Otis played in the NFL until 1978, helping the Raiders win Super Bowl XI. He also was named to the 1974 Pro Bowl squad.
Seeing the possibilities in finding talent outside of the normal draft process, Allen again held tryouts in 1972 at Georgetown University.
About this same time, Redskins linebacker Harold McLinton decided to call up a long time friend, and former high school teammate, of his.
Herbert Felton Mul-Key had not played college football since his freshman year at Alabama State University. He was used as a running back and punter. He left the college after that year due to personal reasons, even joining the Navy for a period of time.
He had been working, but still played semi-pro football in his hometown of Atlanta, Georgia. He was well known by many NFL Legends already.
While in high school, he used to work out with such greats as Hall Of Fame Quarterback Fran Tarkenton, then of the New York Giants, his teammate Willie Williams, a Pro Bowl cornerback who led the NFL in interceptions in 1968, Frank Pitts, a wide receiver who helped the Kansas City Chiefs win Super Bowl IV, and wide receiver John Gilliam, a four time Pro Bowl player.
Herb borrowed money from his parents, then made the trip to Washington D.C. for the tryouts. When he got there, he blew away special teams coach Marv Levy, a Hall Of Famer, by running the forty yard dash in 4.34 seconds on a wet and muddy field. The Redskins signed Mul-Key to a contract right away.
George Allen is widely known as a coach who did not want to play rookies. Plus, he had a team of stars already on the roster.
The 1972 Redskins featured Hall Of Fame players Sonny Jurgensen and Charlie Taylor, as well as many players who went to the Pro Bowl in their careers.
Men like Chris Hanburger, Pat Fischer, Jerry Smith, Larry Brown, Myron Pottios, Roy Jefferson, Billy Kilmer, Len Hauss, Leslie "Speedy" Duncan, Alvin Haymond, Jack Pardee, Rich Peititbon, Verlon Biggs, Ron McDole, Diron Talbert, Walter Rock, Clifton McNeil, and Curt Knight.
Many of these men are member of the 70 Greatest Redskins Team, as are fellow teammates Brig Owens, Mike Bass, and Rusty Tillman.
Several of these Redskins went on to be successful coaches in the NFL, including Pardee, Petitbon, and Sam Wyche, the teams third string quarterback.
Herb spent most of the year on the taxi squad, which is now called the practice squad these days. The Redskins stormed out to a 11-1 record, but had sustained several injuries along the way.
Back then, a team could only carry forty players on a roster. Allen then took advantage of a loophole in the rules, thus initiating another now commonly used practice by all teams. He decided to activate Mul-Key against the Dallas Cowboys before the thirteenth game of the season, and deactivated an injured player from his roster.
Allen informed Mul-Key he would be taking many significant snaps in the Dallas game, and told him to get ready. Herb then went out to the Redskins practice field, the day before the game, to prepare.
While practicing a running play, Herb slipped on the astro turf the Redskins used on their practice field. He fell hard on his left shoulder, and ended up breaking off a third on the joint of his rotator cuff.
Understand, the NFL was a mans game then. Herb did not go on the disabled list, nor cry to the coaches to sit him out. The Redskins just strapped his arm, by tape, around his waist. He was ready to go.
Mul-Key served as the backup halfback against the Cowboys, but led the team with 60 yards rushing on just eight carries. He also caught 2 passes for 38 yards in the Redskins loss.
While the Redskins had two of the greatest return specialists in NFL history in Duncan and Haymond, Herb served as the primary kickoff returner and ended up returning six kickoffs for 173 yards in that game.
His 271 total yards are a Washington Redskins record for most yards by a player in his debut game in the NFL.
Herb then was used as the primary ball carrier in the last game of the season against the Buffalo Bills. Buffalo featured Hall Of Fame Running Back O.J. Simpson, and Mul-key would end up matching him stride for stride.
Mul-Key carried the ball a team leading 25 times for 95 yards. Both are career highs. He would score his first touchdown on an 8 yard run. He also led the team with two receptions for 28 yards, the last receptions of his career, as well as returning two kickoffs for 38 yards.
Buffalo would win the game late in the fourth quarter, being led by Simpson's 101 yards rushing and a touchdown, but Mul-Key actually gained more yards that day on offense than O.J.
Allen was so impressed by Mul-Key's performance, that he kept the rookie on the roster for the teams second playoff appearance since 1945.
In the Redskins first playoff game, Mul-Key returned two kickoffs for 60 yards in the teams victory against the Green Bay Packers. One of his returns went for 42 yards.
Though Herb did not record a statistic in the NFC Championship game, the Redskins stomped Dallas 26-3.
Then Washington faced the undefeated Miami Dolphins in Super Bowl VII. Before the game, Mul-Key was garnering press notice, and had his story run in the Los Angeles Times. Herb got his hands on one kickoff, and returned it 15 yards.
The Redskins would end up losing the game 14-7 in game most remembered by Dolphins kicker Garo Yepremian having a fumble picked up by by Bass for a touchdown.
Mul-Key went into the 1973 season as the Redskins main kick return specialist, though he was also used to return punts on occasion. He ended up being third in the NFL that season with 1,114 yards on kick and punt returns.
Herb helped the Redskins lead the NFL in average yards per kick return, something they have done a league leading eight times and twice with Mul-Key as a returner.
He averaged 28.1 yards on 36 kickoff returns for 1,011 yards, which was second most in the NFL that year, while returning 11 punts for 103 yards. He also scored a touchdown on a kick return.
In that game, in the second game of the season against the Saint Louis Cardinals, saw Washington give up a 97 yard kickoff return for a touchdown to the Cardinals Don Shy. Herb said he was "knocked woozy" defending on that play.
On the ensuing kickoff, Mul-Key responded by taking the ball 97 yards for his score. In that game, Herb accumulated 225 yards on six kickoff returns.
This is still a Redskins franchise record for the most kickoff return yards in a single game. Herb was not used much in the running game that year, carrying the ball just 8 times for 20 yards.
The Redskins season ended with a playoff loss to the Minnesota Vikings, where Mul-Key gained 69 yards on 3 kickoff returns and 10 more yards on a punt return.
Herb Mul-Key was named to the 1973 Pro Bowl Team for his efforts that season.
The game was played in Kansas City, Missouri that year, but the weather was a bitter cold five degrees. The NFC decided to practice in San Diego, California to prepare.
Herb recalls that game fondly because he got to play with, "Some of the best who ever played the game of football. Men like Willie Lanier, Jack Tatum, Ray Guy, and George Atkinson."
One play he remembers most was running into Tatum, a safety with the Oakland Raiders. Tatum hit him so hard that he knocked Herb's helmet off, and it popped back on after Mul-Key's head slammed onto the turf. Herb needed 32 stitched on his upper gums afterwards.
By 1974, his shoulder was aching more and more. Playing three years with a broken shoulder was problem enough, since medical science had not yet learned how to fix a rotator cuff, but it kept slipping out of its joint.
Also, a series of doctors could not figure out that his rotater cuff was damaged back then. Herb used to be able to pop the shoulder in back into place from day to day, but it was no longer staying in its proper place.
He managed to suit up for seven games that season, and returned a career high 13 punt returns for 140 yards. He also returned 10 kickoffs for 285 yards. In addition, Herb carried the ball once for three yards.
After the season was over, Herb found out from the media that he had been traded to the Baltimore Colts. The Colts had just hired Ted Marchibroda, the Redskins Offensive Coordinator from 1972 to 1974, as their head coach.
Though he joined the Colts in training camp, he would end up being cut at the conclusion of the preseason. He then went up north to play in the Canadian Football League for the Montreal Alouettes.
That year, Herb was the backup running back behind 1971 Heisman Trophy winner Johnny Rodgers. Rodgers had just led Montreal to a championship the year before, was a CFL All Star, and winner of the Jeff Russell Memorial Trophy twice. The Alouettes would return to the Grey Cup, the CFL Championship game, but lost.
During the offseason, Herb was training to stay in shape. He blew out his knee during a pickup football game, thus ending his professional football career.
He is currently ranked second all time in Redskins franchise history with a career average of 27.87 yards per kickoff return behind Hall Of Famer Bobby Mitchell.
Mul-Key has many fond memories of his time in the NFL, and the people he came into contact with.
He was very popular with his teammates, and admired.
"You really appreciate a guy who comes from nowhere to make it.", said Fischer, a long time cornerback of the Redskins.
He is thankful for the opportunity George Allen gave him to play on "a team of All Stars" , and said Allen ran the team, "much like you may see George Steinbrenner run the Yankees today". Allen had complete control of all personnel matters, and was an expert at evaluating and molding talent.
He was also close to fellow Redskins running back Duane Thomas. Thomas is best known for leading the Dallas Cowboys to the franchises first championship win in Super Bowl VI.
He was just grateful he was able to perform and make his mark on the game and its history, as well as meet and learn from all of the people he encountered in his football career.
"You do with what you have", Herb says.
Herb attributes his success in returning kicks from his times playing sandlot football. "We played a game called 'running thru', where you would have no blockers in front of you."
He still enjoys watching sports these days, but realizes that there are many players today are in it for money more than the love of the game.
"From 1972 to 1974, the average NFL salary was $29,000. I was happy to have made that, but we all had to work steady jobs year round to make ends meet. Today's NFL seems to forget what we had to go through to make the game what it is currently. The NFL Players Association disrespects all of us former players, and doesn't give us our fair share."
His favorite athletes of all time roll quickly off of his tongue.
"Number one is Jim Brown. Then two and three are Bo Jackson and Deion Sanders. Not just because of the fact they played two sports, but because of their reflexes and speed. Baseball helped Jackson and Sanders gain an edge with speed and momentum."
He thinks that Roger Goodell, the NFL commissioner, has too much control of the game and makes many extremely poor and heavy handed decisions.
"The groundwork laid by Pete Rozelle, the NFL Commissioner from 1960 to 1989, has long been forgotten and is now ignored by a guy who supposedly was his protegee."
He also thinks all of the rule changes have greatly taken away from the game, especially the intentional grounding rule.
"The game played in the NFL today is almost a sissy game. I saw Y.A. Tittle, a Hall Of Fame quarterback, have blood coming out of his ears, nose, and eyes. He kept going back out on the field and playing."
When you look at the football career of Herb Mul-Key, you see more than the history of the game. You see the present state of it.
The NFL Draft has shortened the number of rounds in their draft up until 1994, the current format of seven rounds. Training camp about to soon be shortened as well, so you may be having less chances of seeing men like Herb play in the NFL.
These recent moves can only bode well for the CFL and the newly formed New United States Football League set to start out in 2010.
There are many NFL Legends who were not first round draft picks, and they were able to make their marks through hard work in training camp and preseason games. Now with NFL reducing these opportunities, others will give it to them.
Herb Mul-Key had a career that is worth cherishing and praising. He lead the life of most of us dreamers wish we could attain. To just be able to play professional football is an amazing achievement, let alone being one of the best at it and being honored as an All Pro.
He also achieved this with heart, dedication, and toughness. Realizing he played the game, as a running back, for over four years with a broken shoulder is an absolutely stunning accomplishment.
Walter Mitty is a fictional character from a book that dreams of being more than what he presently is. Many sports fans are comprised of such a person. Either they have played the games to a certain point, or were unable to. They admire those who do, and wish they could live at least one day in the athletes shoes on the playing field.
Herb Mul-Key, on the other hand, is a real person. He went out and realized his dreams. He wore those shoes we all wish we could fit into.