Some NFL players cannot stay healthy no matter what.
These are the men who always seem to miss games each year and are generally standing on the sideline when their teams need them most.
Call them fragile or bitten with bad luck, or perhaps both.
Here are five players who are seen on the football field less than others :
Paul Posluszny, Linebacker, Buffalo Bills
When the Bills scooped him up in the second round of the 2007 draft, many felt they stole the two-time Chuck Bednarik Award and one-time Dick Butkus Award winner.
Posluszny got hurt early in his rookie year and appeared in just three games.
He played all 16 in 2008, recording 87 tackles and 23 assists.
He matched those numbers the next year but played in just 12 games.
Now, after just one game in 2010, he has hurt his knee and might miss up to three games.
Donovan McNabb, Quarterback, Washington Redskins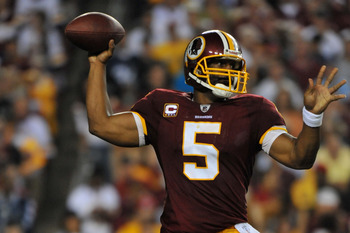 In 11 years as a member of the Philadelphia Eagles, McNabb did not last a full 16 games in seven seasons.
Now a member of the Washington Redskins, many pundits feel he wont make it all year once again.
Kris Jenkins, Nose Tackle, New York Jets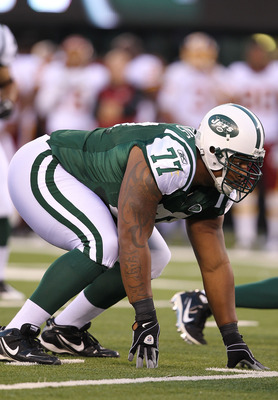 Jenkins spent the first seven years of his career with the Carolina Panthers and appeared in three Pro Bowls.
He played a total of five games in 2004 and 2005 because of injury but played all 16 games the next two years.
He signed with the Jets in 2008 and made the Pro Bowl after 16 games.
Since then, he has played only seven games because of injury.
His career may be more snake-bitten than fragile.
Shawn Andrews, Guard, New York Giants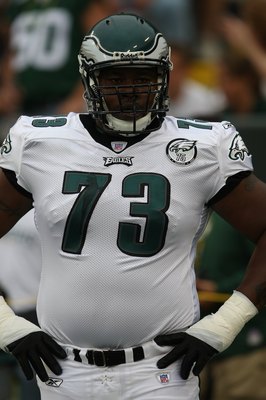 Andrews career got off to a rough start after the Philadelphia Eagles made him a first round pick in 2004.
He was named a starter then proceeded to break his leg on opening day and miss the rest of the year as the Eagles went on to lose in the Super Bowl.
Andrews missed just one regular season game the next three years and was named to the Pro Bowl in two of them.
He did hurt his neck in a 2006 playoff game and was rushed to a hospital, where he was found to be fine.
Andrews missed 17 days of training camp in 2008 citing depression.
He came back for the start of the regular season but hurt his back in the second game and missed the rest of the year.
He then missed the entire 2009 regular season after hurting his back again in training camp. The Eagles then released him.
The New York Giants recently gave him a six-year contract worth $32.5 million to be a backup behind incumbent starter Rich Seubert.
Bob Sanders, Safety, Indianapolis Colts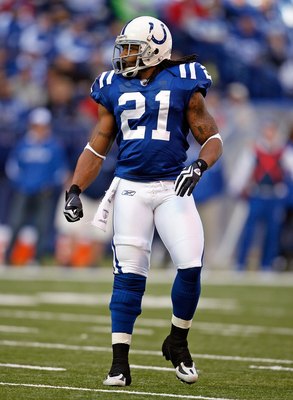 Since the Indianapolis Colts drafted him in the second round of the 2004 draft, Sanders has never played a full season.
He played a career high 15 in 2007 and was named NFL Defensive Player of the Year by the Associated Press. He played 14 games in 2005.
Coincidentally, those are the only two years he made the Pro Bowl.
He has played a total of 19 games the other five years, including the current season.
Sanders injured his arm on opening day of 2010 and may miss another year because of injury.