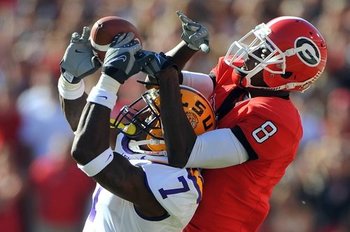 Unlike the past few years, I will be unable to do a full mock due to other obligations. I did quite well in those, so I suspect I will do horribly in this abbreviated mock.
We all know trades are part of drafts, but I will not theorize there and pretend the teams will draft in order.
So let's get to it and start ripping apart my decisions.
1. Carolina Panthers : Cameron Newton, Quarterback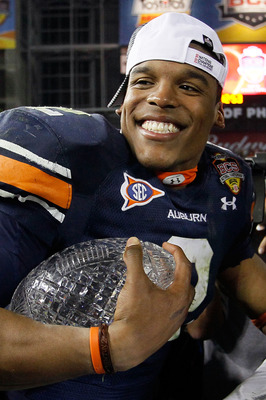 A gamble, but it could pan out with Newton putting the franchise on his back for the next decade.
2. Denver Broncos : Marcel Dareus, Defensive Tackle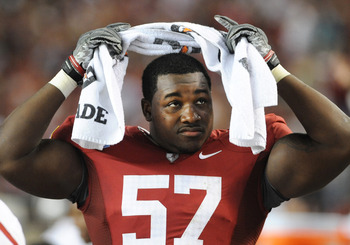 It seems it has been forever since the Broncos were stout in the middle of their defense. Dareus changes that here.
3. Buffalo Bills : Nick Fairley, Defensive Tackle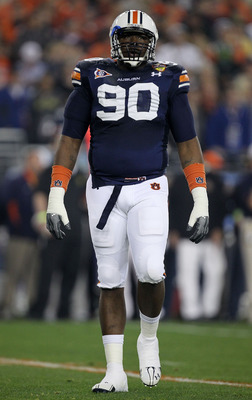 He should fill the void the recently departed Marcus Stroud left.
4. Cincinnati Bengals : Blaine Gabbert, Quarterback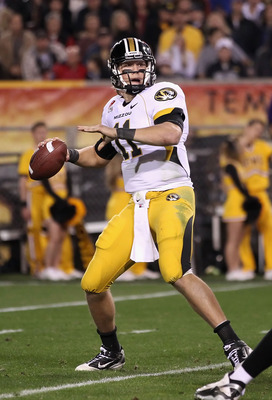 Carson Palmer might get dealt this draft, but the Bengals cannot allow themselves to be held hostage by the malcontent. Even if he stays, his weak arm could find itself benched by 2012.
5. Arizona Cardinals : Von Miller, Linebacker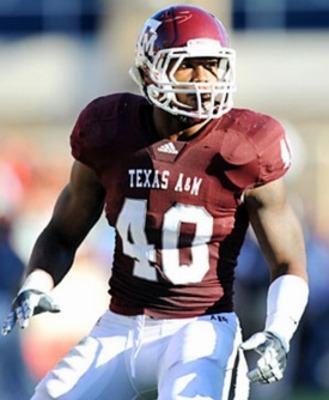 The Big Red gets their speed rusher off the edge.
6. Cleveland Browns : A.J. Green, Wide Receiver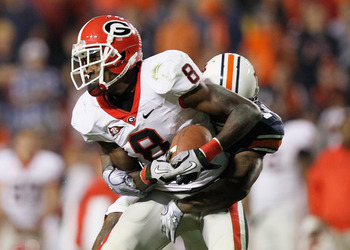 Cleveland gets both a big and a big play receiver with one pick.
7. San Francisco 49ers : Patrick Peterson, Cornerback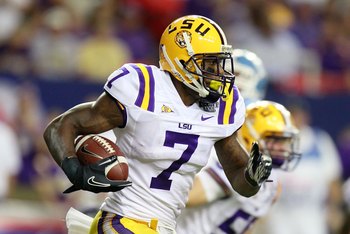 Nate Clements gets to mentor this kid while forming a very nice CB tandem in 2011.
8. Tennessee Titans : Da'Quan Bowers, Defensive End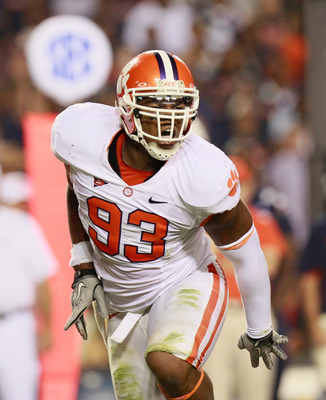 He drops because of knee concerns, but this kid could be a Pro Bowler for many years if he stays healthy.
9. Dallas Cowboys : Tyron Smith, Offensive Tackle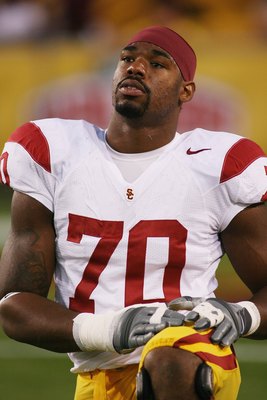 Tony Romo gets his left tackle to protect the blindside.
10. Washington Redskins : Robert Quinn, Linebacker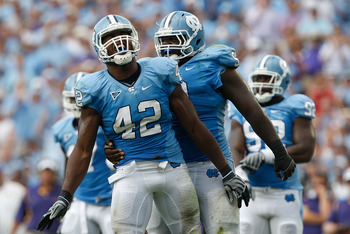 Washington needs bodies on defense. Quinn can bookend Brian Orakpo as a demonic pass rushing force off the edge for years.
11. Houston Texans : Prince Amukamara,Cornerback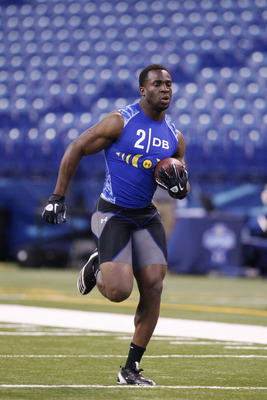 Houston needs defensive backs like a fish needs water. Amukamara starts right away.
12. Minnesota Vikings : J.J. Watt, Defensive End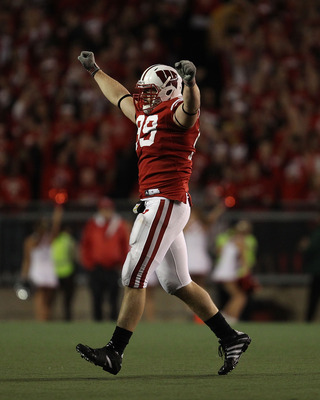 The huge Watt makes the loss of Ray Edwards OK. He also keeps Minnesota's fine run defense stout.
13. Detroit Lions : Aldon Smith, Defensive End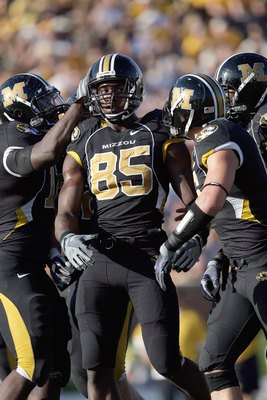 He has good speed and is a force against the pass. Line him next to 2010 NFL Defensive Rookie of the Year Ndamukong Suh and enjoy.
14. Saint Louis Rams : Julio Jones, Wide Receiver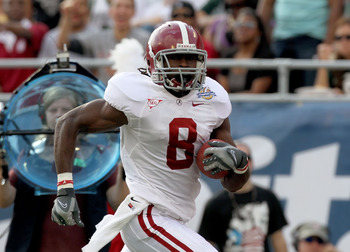 Jones has a ton of ability if he can stay healthy. Getting Sam Bradford more guys to play catch with is a big need.
15. Miami Dolphins : Mark Ingram, Running Back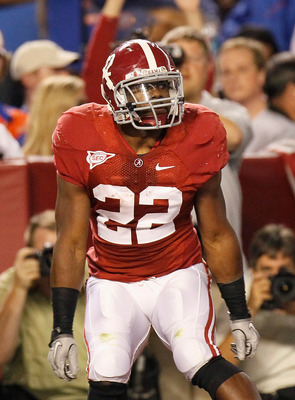 It is very possible the Fins grab guard Pouncey here. With their running back situation a mess right now, Ingram has a chance to be the guy.
17. Jacksonville Jaguars : Ryan Kerrigan, Defensive End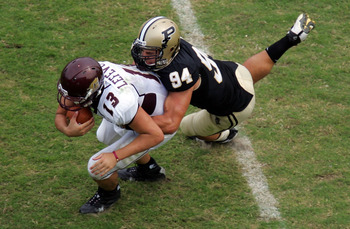 Kerrigan is good to have in the locker room. An overachiever, much like their head coach was when he played.
17. New England Patriots : Cameron Jordan, Defensive End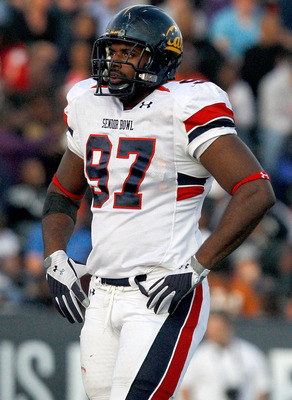 Jordan has the skill set you want from a DE in the 3-4. An immediate upgrade over everyone on that roster at this position, with the possible exception of Ty Warren, and should start pretty quickly.
18. San Diego Chargers : Justin Houston, Linebacker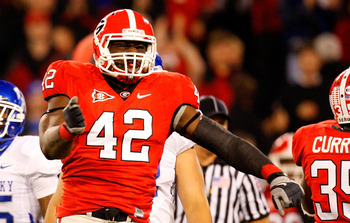 General manager A.J. Smith likes linebackers who can get to the quarterback, something they haven't had in a few years. Larry English has been a disappointment, so now Houston gets a shot to fill the void.
19. New York Giants : Anthony Castonzo, Offensive Tackle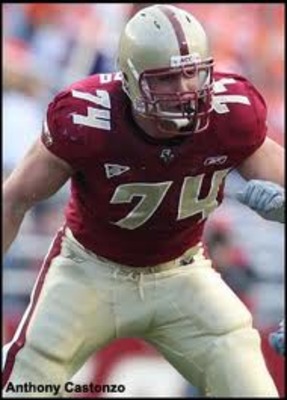 The Giants offensive line needs bodies right now. Castonzo is ready to play right away, and do not be shocked if he beats out one of the veterans in camp.
20. Tampa Bay Buccaneers : Jimmy Smith, Cornerback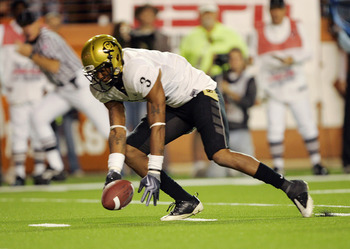 Ronde Barber has a year or two left in him. Until then, he can mentor a guy who often gets compared to Nnamdi Asomugha. Smith has that ability to lock down any receiver, and he has excellent size to be physical.
21. Kansas City Chiefs : Corey Liuget, Defensive Tackle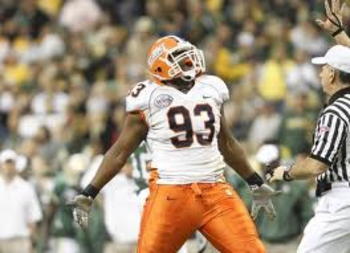 The Chiefs get their nose tackle so the defense can keep moving forward.
22. Indianapolis Colts : Gabe Carimi, Offensive Tackle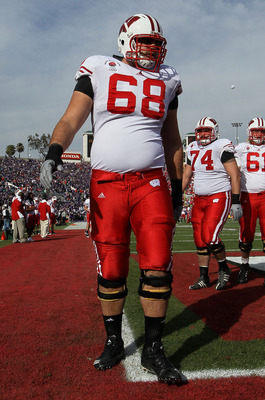 Carimi is experienced and ready to go. Something the Colts need for their aging quarterback who is getting set to get an enormous contract.
23. Philadelphia Eagles : Mike Pouncey, Guard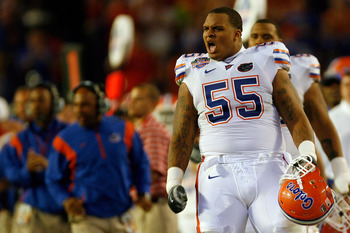 The Eagles need blockers and Pouncey could man a guard spot for the next decade for them
24. New Orleans Saints : Akeem Ayers, Linebackers
Defensive coordinator Greg Williams loves pressure off the edge, something the current Saints OLB's don't give much of. Ayers fills that need and probably will start immediately.
25. Seattle Seahawks : Ryan Mallett, Quarterback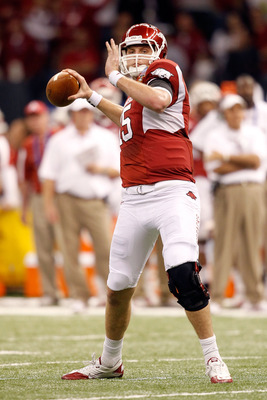 Pete Carroll gets a huge QB with a rocket arm. He might have Matt Hasselbeck back for one year as the kid learns, but Mallett has the ability to be a franchise player.
26. Baltimore Ravens : Brandon Harris, Cornerback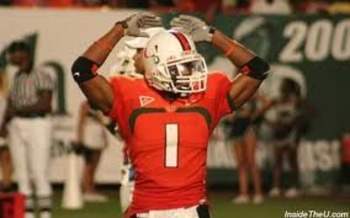 He is from the U, like Ed Reed and Ray Lewis are. Harris has the ability to start right away, which the Ravens depleted secondary needs.
27. Atlanta Falcons : Kyle Rudolph, Tight End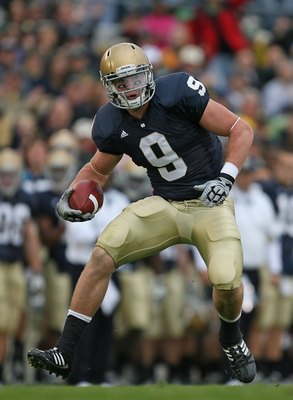 Gonzo is as good as gonezo. This is his last year, as it was apparent the 2010 the Hall of Famer has little left. Rudolph is excellent in the passing attack and with get to learn under an all-time great for a season.
28. Patriots : Danny Watkins : Guard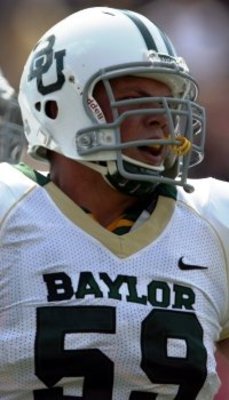 With Logan Mankins as good as gone, replacements are needed. Don't be shocked if Pouncey is snagged with their first pick, because Bill Belichick is a fan of Florida University players.
29. Chicago Bears : Stephen Paea, Defensive Tackle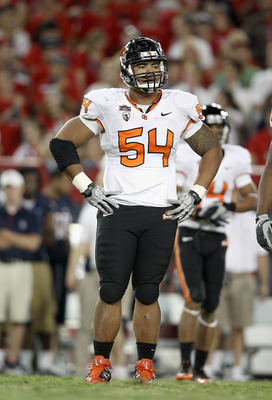 He fills a big hole in the middle of the Bears defense, made a little bigger by the recent departure of Tommy Harris. Lovie Smith will enjoy coaching this hard-working gym rat up.
30. New York Jets : Orlando Franklin, Offensive Tackle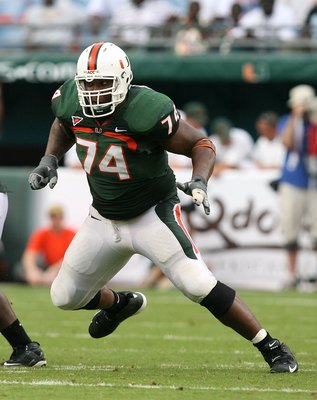 The Jets will not pick again for a long time, so getting their right tackle needs to be done now. Franklin has every tool needed to excel and he plays with a real mean streak. Rex Ryan will love this guy.
31. Pittsburgh Steelers : Phil Taylor, Nose Tackle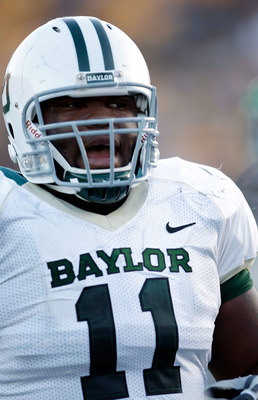 Casey Hampton is in his twilight years, so an infusion of youth is needed.
32. Green Bay Packers : Aaron Williams, Cornerback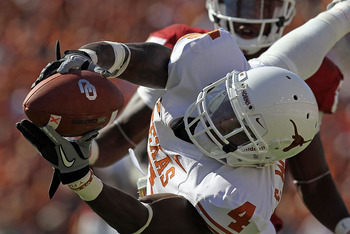 He gets to learn from Charles Woodson this season, but Woodson is 34-years-old and nearing his end.
33. Patriots : Ryan Williams, Running Back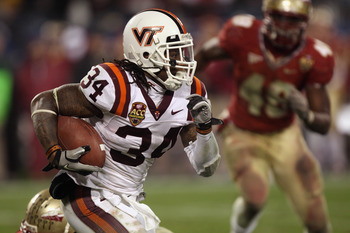 New England could use another back and this kid is a hard worker who would be perfect in their rotation.
33. Bills : Jake Locker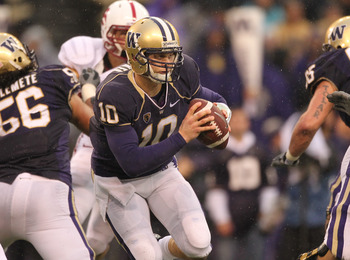 Chan Gailey gets his quarterback to develop, but Locker might need to sit and learn a season or two.
34. Bengals : Rahim Moore, Safety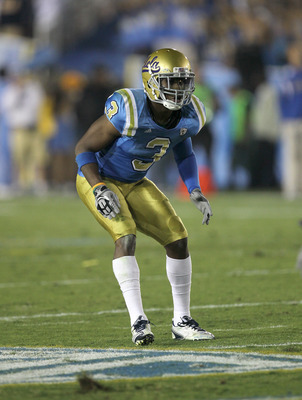 Best safety in the draft and fills a big Bengals need.
36. Broncos : Muhammed Wilkerson, Defensive Tackle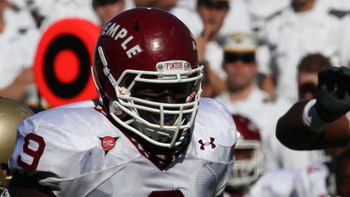 They got Dareus, now they can put the athletic Wilkerson next to him and have a pair of DT's who could play the next decade together. Wilkerson can also play defensive end if needed.
37. Browns : Cam Heyward, Defensive End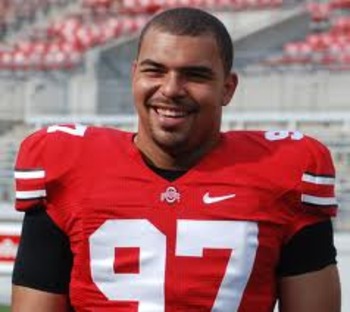 Now that Shaun Rogers is gone, Heyward can step in and start the next decade. A strong kid who most know is Ironhead Heyward's son.
38. Cardinals : Christian Ponder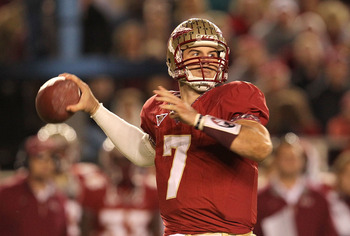 Arizona needs a quarterback, so they will hope Ponder is ready to push for a starting job right away.
39. Titans : Nate Solder, Offensive Tackle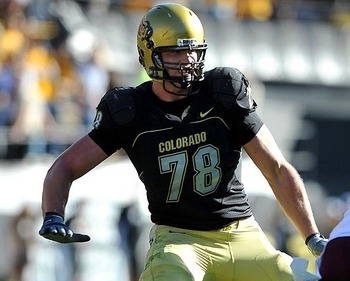 Solder needs some work, but his athleticism had some think of him as first-round talent. He fills a need here.
40. Cowboys : Adrian Clayborn, Defensive End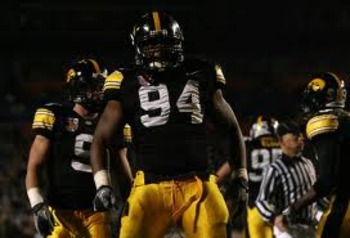 An All-American who drops over a mediocre senior season statistically. His fills a huge need for Dallas, whose current defensive ends besides Olshansky, are questionable NFL talents.
41. Redskins : Torrey Smith, Wide Receiver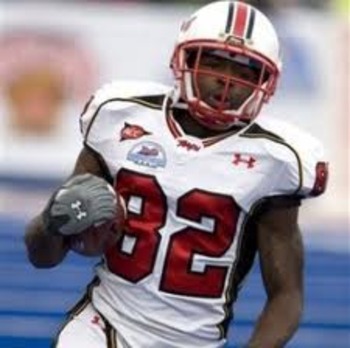 With Santana Moss possibly on his way out, Smith add much needed depth to a wide receiver corp looking for players. Even if Moss returns, he fills a big need and offers a huge upgrade as a third receiver.
42. Texans : Marvin Austin, Defensive Tackle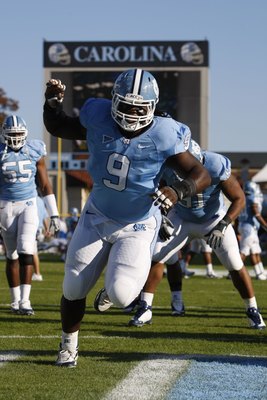 All Houston should do this year is draft defenders. Austin is another big body for their trenches, though some feel he could be special down the road.
43. Vikings : Derrek Sherrod, Offensive Tackle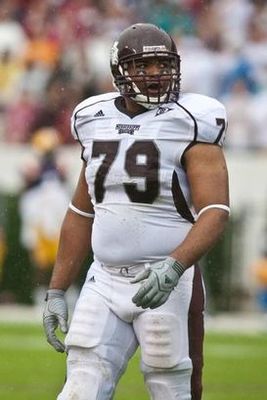 His questionable work ethic drops him, but many think he has first-round talent. Minnesota needs blockers, so he fills a need.
44. Lions : Mikel Leshoure, Running Back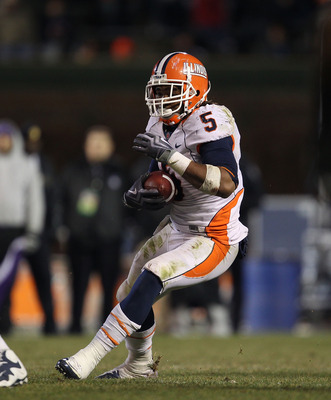 As good as Jahvid Best was last year, it is apparent he needs help. Leshoure will be the Mr. Inside to his Mr. Outside.
45. 49ers : Jurrell Casey, Defensive Tackle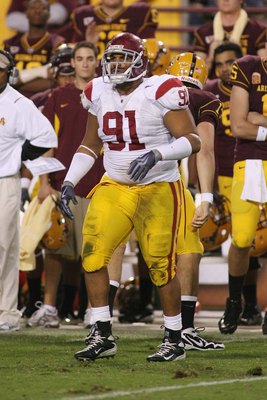 With free agency, the Niners are very thin on the defensive line. Casey is a hard-worker who should help right away.
46. Broncos : Daniel Thomas, Running Back
Thomas is a brute between the tackles and is excellent in pass protection. He has quick feet and bursts off the snap hard. While not a home run hitter, he has very good speed for his size and has the ability to be a bell cow for the franchise that selects him.
47. Rams : Allen Bailey, Defensive Lineman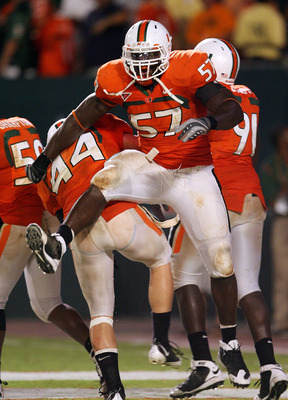 He can play all over the defensive line, and the Rams need bodies in the trenches.
48. Oakland Raiders : Ben Ijalana. Offensive Lineman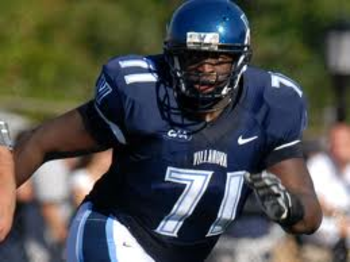 With Robert Gallery apparently gone, getting a guard is needed. This kid has some right tackle ability, but most feel he will be an excellent guard at the next level.
Attended the same college as Raiders Hall of Famer Howie Long.
49. Jaguars : Robert Sands, Free Safety
It seems the Jags have forever been looking for a free safety. Sands has great size and speed. While not great in man-to-man, he plays a good centerfield and is physical.
With so few NFL-ready safeties, the Jags need to grab Sands now before he's gone.
50. Chargers : Titus Young, Wide Receiver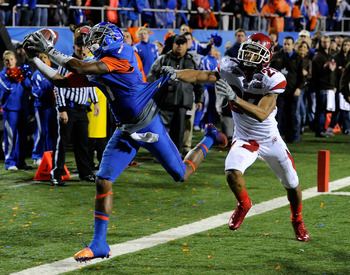 With their best three wide receivers free agents, the Chargers tab the versatile Young and give quarterback Philip Rivers another weapon to play with.
51. Buccaneers : Bruce Carter, Linebacker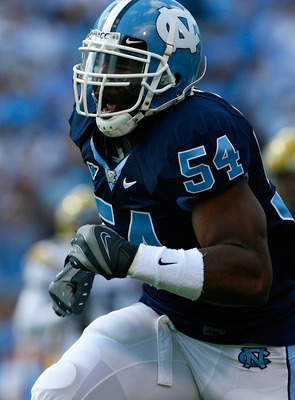 A solid linebacker who will add depth at the least, but could find himself starting right away.
52. Giants : Martez Wilson, Linebacker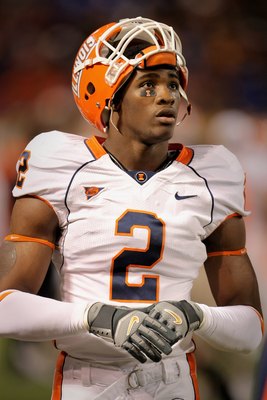 Some think he will be a very good SLB, while others think he has potential to be excellent in the middle. The G-Men need a MLB, so Wilson could fill a very big need.
53. Terrell McClain, Defensive Tackle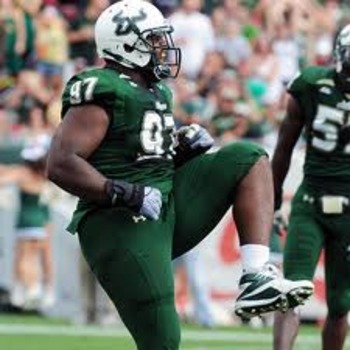 He is stout against the run, a type of player the Colts do not have too many of right now.
54. Eagles : Ras-I Dowling, Cornerback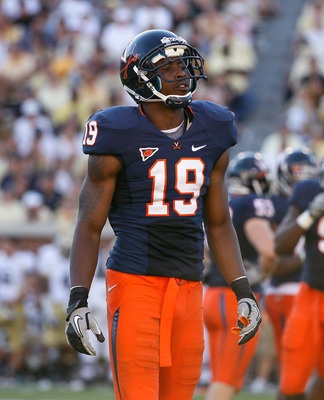 Seemed destined for the first round until he got injured during his senior year. He makes all the plays and could start sooner than expected.
55. Chiefs : Brooks Reed, Linebacker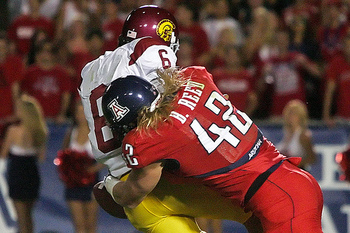 Reed is a pass-rushing type who the Chiefs hope will replace Mike Vrabel one day.
56. Saints : Christian Ballard, Defensive End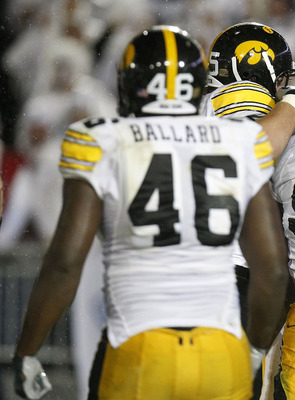 Ballard is a solid player with some versatility. Depth at defensive end is a need that he can fill.
57. Seahawks : Marcus Cannon, Offensive Tackle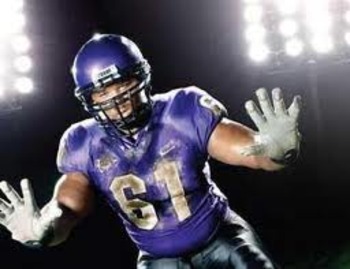 Seattle hopes the mammoth Cannon will be able to man right tackle and bookend Russell Okung for many seasons ahead.
58. Ravens : Tanden Doss, Wide Receiver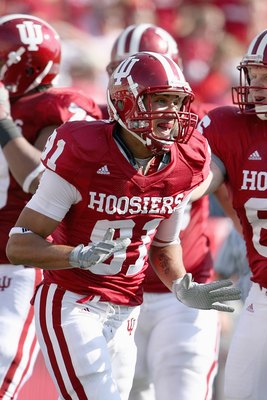 With receivers like T.J. Houshmandzadeh and Donte` Stallworth being free agents, Doss has the ability to press veteran Derrick Mason for a starting job. At the very least, he adds quality depth.
58. Falcons : Quan Sturdivant, Linebacker
Atlanta desperately needs a SLB and Studivant can play it.
60. Patriots : Jonathan Baldwin, Wide Receiver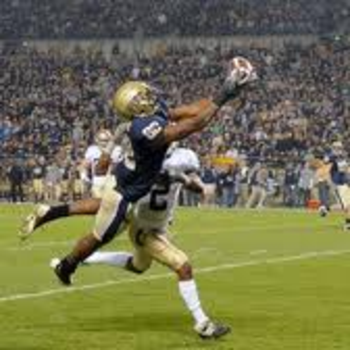 His knock is he needs work on route running.
How long do you think that will be a problem with Tom Brady?
The guy has freakish talents and could end up replacing the long-departed Randy Moss as the red zone threat. A real sleeper.
61. Chargers : Jarvis Jenkins, Defensive Lineman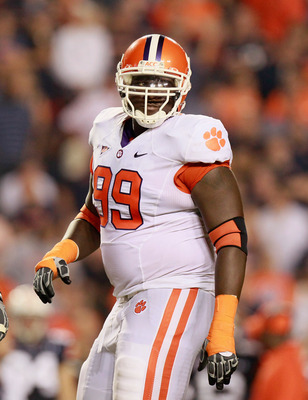 San Diego needs depth on the defensive trenches. Jenkins is a run stuffer who can be rotated in to give guys like Luis Castillo a rest.
62. Bears : Brandon Burton, Cornerback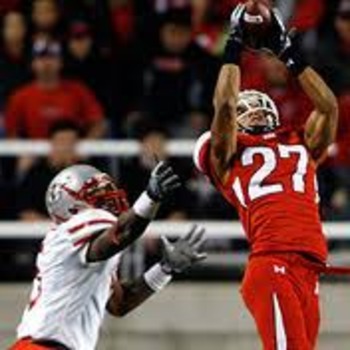 Getting more corners is needed. He might earn a starting job as a rookie.
63. Steelers : Marcus Gilbert, Offensive Tackle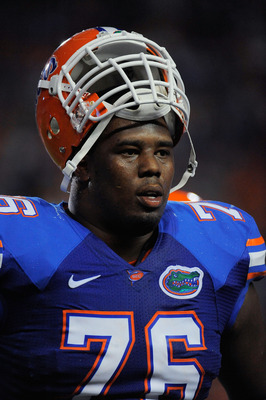 Gilbert has the makings of being a solid right tackle. A big need for Pittsburgh.
64. Packers : Leonard Hankerson, Wide Receiver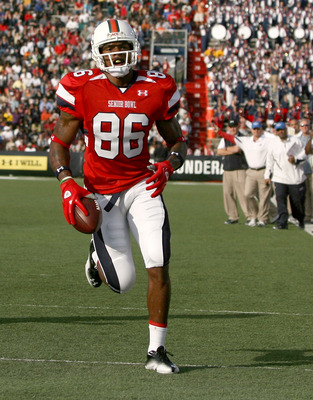 Not only is James Jones a free agent, but Donald Driver is nearing retirement. Hankerson will be another big target for Aaron Rogers to have fun with.