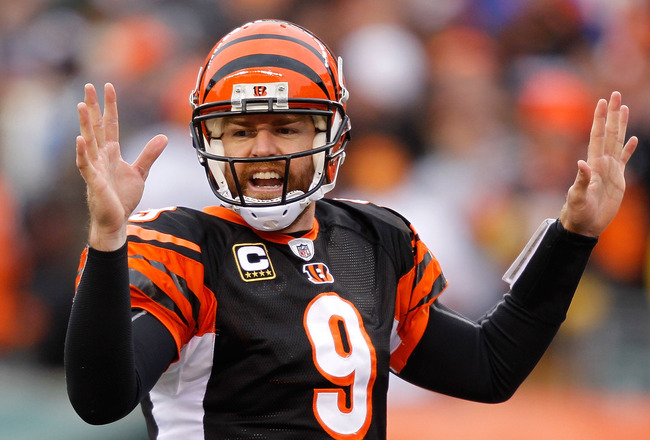 Chad Johnson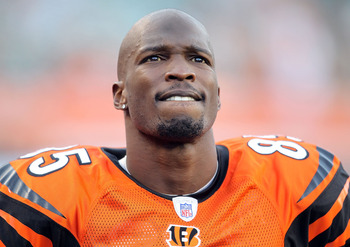 Once called Ochocinco, the 32-year old receiver was pretty productive in 2010 with 67 receptions.
He accomplished this on a bad team with a weak-armed quarterback and a wide receiver who also demanded the ball each snap.
There is the fact that he wants to move on to another team, but hiring him is like hiring an eccentric clown from the circus. Does Johnson truly want to win or just pad his ego?
This is a question that has followed him most of his career. Not much more than a fifth-rounder should be given for him, only if free agent Santana Moss signs elsewhere.
But he is an accomplished veteran, one who finally seems to have worn out his welcome in Cincinnati.
If not him, go after Dwayne Bowe of the Kansas City Chiefs if free agents like Vincent Jackson and Sidney Rice have signed elsewhere. Though a bit of a head case, Bowe is full of size and talent.
Though it is doubtful he has worn out his welcome yet, the Chiefs might look to sign Rice or Jackson and dump Bowe.
Derek Anderson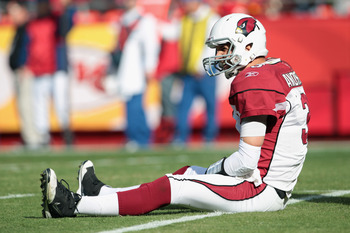 Anderson has a contract the Arizona Cardinals would love to get rid of, especially since he was benched in favor of two rookies in 2010 and was seen yukking it up on the bench while his team was losing big one game.
Still, he is better than Rex Grossman, even if it appears Anderson will never again regain his 2007 Pro Bowl form.
He is a tall quarterback with a big arm, yet he makes big mistakes when flustered. Given the immense offensive line woes the Redskins have suffered the past few years, he certainly would expect defensive pressure from the opponents.
Offering more than a scrub might be too much, but Anderson does offer experience. Whether that is enough to warrant a trade remains to be seen.
Reggie Bush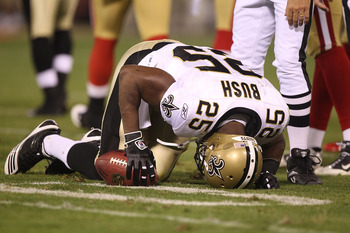 Bush has been no real issue for the New Orleans Saints, though the recent Heisman debacle has this first-round flop looking foolish. Washington shouldn't offer more than a sixth-round pick for him.
Yet, Bush is a better pass-receiving running back and punt returner than anyone currently employed by the Redskins.
Carson Palmer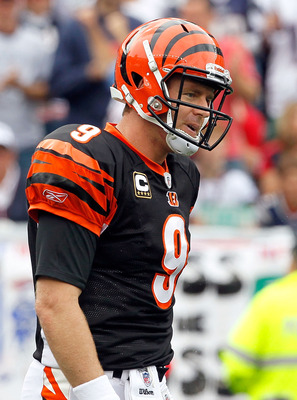 Palmer wants out of Cincinnati, like anyone in their right mind would.
Problem is, Palmer has made Billy Kilmer look like Dan Marino since he hurt his arm in 2008.
Quite simply, the guy has nothing left and most of the fans in the bleachers have a better arm than Palmer.
Still, he is far and away better than Rex Grossman.
Though Cincinnati says they will hold onto him and the Redskins should not offer more than a bag of unwashed socks for him, he could be used for a year or so while the Redskins draft and mold a quarterback of the future.
Albert Haynesworth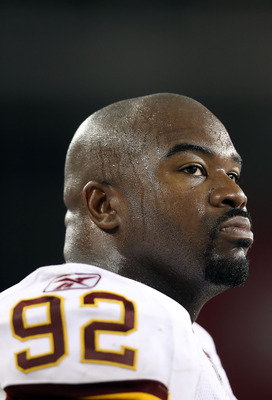 Trade for? You betcha! Trade for anything!
A few used and soiled jock straps...
ANYTHING
!
Haynesworth doesn't want to be in Washington and no one associated with the Redskins wants him there either.
The $100 million man is impossible to move, but cutting him is a losing proposition.
Another season of 13 tackles and 2.5 sacks, his amazing 2010 statistics, may be on the Redskins horizon with a guy giving 50 percent effort while expecting 100 percent pay.